Glorious blossom! Gao Chunhai, Chairman of TCT, Awarded the title of "National Model Worker"
2020 National Commendation Conference for Model and Advanced Workers was held in the Great Hall of the People in the morning of November 24. Gao Chunhai, Chairman of Traffic Control Technology Co., Ltd. (hereinafter referred to as "TCT"), won the title of "National Model Worker" with great national honor.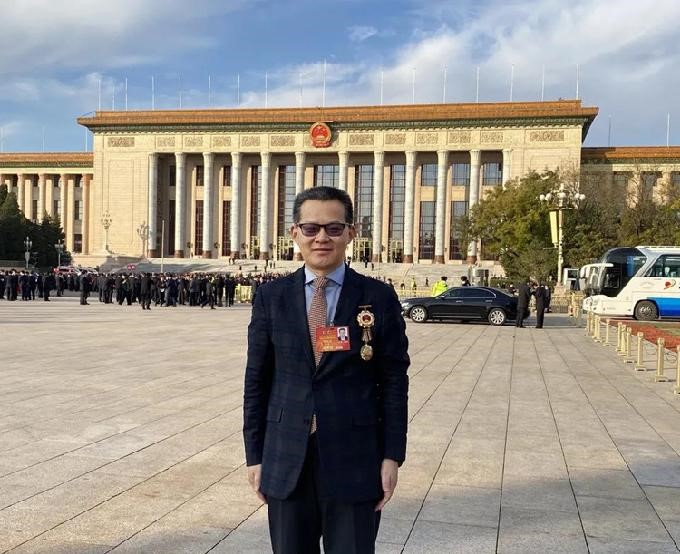 "National Model Worker" was appraised and elected once every five years, it is the highest praise and encouragement of the Party Central Committee and State Council for the outstanding workers in all walks of life and on all fronts in China as well as the highest honor for the workers. The honor of "National Model Worker" obtained by Chairman Gao Chunhai is a highly affirmation and praise from the Party and the country for his outstanding contribution to the development of rail transit industry in China.
Chairman Gao Chunhai has been committed to the teaching, scientific research, productization and industrialization of rail transit train operation control system since 1993. He led the team to tackle with a batch of rail transit control system core technologies successfully, realized the magnificent transformation of China rail transit signal system from "zero" to "one" and from "small" to "big" and even leading in the world, and made great contribution to the solid step from "quantity transport" to "quality transport".
Owing to the assiduous cultivation in rail transit control system, Gao Chunhai has won the second prize of National Scientific and Technological Progress Award and the first prize of Beijing Science and Technology Award, selected as the leading scientific and technological talents of the national "Ten thousand plan", the "middle-aged and young experts with outstanding contributions" of the national ten million talents project, the first batch of Zhongguancun high-end leading talents, one hundred leading talents in Technology Beijing Plan and the scientific and technological management talents with outstanding contributions in Beijing, honored as the "honorary figure of China Metro for 50 years" and enjoys the special government allowance of the State Council.
At present, TCT is committed to realizing intelligent empowering of rail transit through independent innovation providing better travel experience for passengers, assisting the construction of new infrastructure and contributing China strong transportation network!