The 1st Anniversary of Listing of TCT on Science and Technology Innovation Board: Seize the day and live it to the fullest!
A year ago today, Traffic Control Technology Co., Ltd. (hereinafter referred to as "TCT", 688015. SH) successfully landed on the Science and Technology Innovation Board, with the closing price of CNY 37.9 /share, increasing by 134.24% compared with the issue price. The achievement of TCT on the Science and Technology Innovation Board dominated with institution investors undoubtedly proves the recognition and favor of capital for the company's value, future development potential, and industry prospect.
In the following year, TCT still adheres to the original intention of promoting China's rail transit industry to lead world development through independent innovation. With regard to market performance, the market share of TCT in urban rail transit signalling system has ranked first for two consecutive years. In terms of technological innovation, TCT not only steadily leads the development direction with signalling technology according to the principle of "planning, development, and application", but also further expands business based on the future demand of rail transit industry and establishes the product technology and service system covering the whole life cycle of rail transit.
High-quality development was recognized by capital market and TCT was listed on Index 50 of the Science and Technology Innovation Board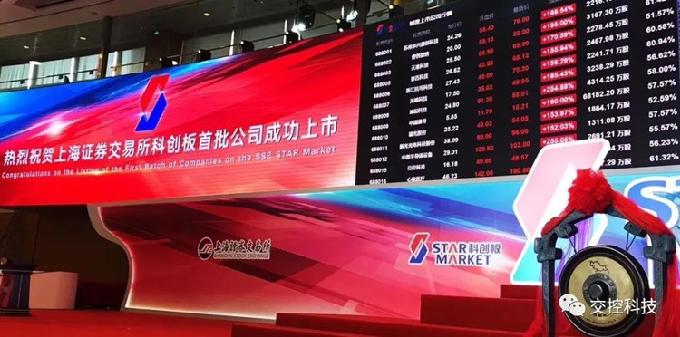 TCT achieved remarkable achievements due to continuous and high-quality technological innovation and new technologies According to the financial report in 2019, the operating income of TCT was RMB 1,651,000,000, with a year-on-year growth of 42.09%, and the net profit was RMB 127,000,000, with the year-on-year growth of 91.72%. The first quarterly report in 2020 showed that the operating income of TCT was RMB 273,000,000, with a year-on-year growth of 153.38%.
The substantial growth of business owing to the support of comprehensive improvements such as corporate governance, talent training, and technological innovation. Listing makes corporate governance more standard, optimizes the management mode, legal person's governance structure and information disclose system, and creates good conditions for company's innovative development and resource allocation of the capital market.
Meanwhile, TCT is recognized by capital due to its powerful strength in science and technology innovation, remarkable performance, and huge future development potential and successfully listed on 50 component index of theScience and Technology Innovation Board.
Keep endless innovation, continue to challenge a new height bravely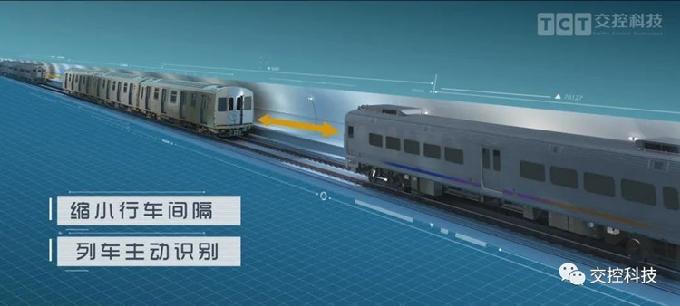 The listing on the Science and Technology Innovation Board through independent innovation will make TCT march toward a new stage. TCT not only develops new technology and further improves and upgrades the mature technologies such as CBTC, I-CBTC, and FAO to meet the industry requirement of traditional signalling system field, but also make more investment in the next-generation intelligent rail transit signalling system.
In fact, TCT has accelerated the pace of catching up with the world rail transit signalling system innovation since the self-developed CBTC technology has been successfully applied to the Beijing Subway YIZHUANG Line in 2010. TCT spends only 10 years in completing the technological innovation that foreign countries spent for decades, transforms the urban rail transit signalling system in China from "following" in the beginning, "side by side" to "leading", greatly promotes the independent, systematic and industrialized development of rail transit signalling system with intellectual property and enhances the international influence of China in overall technical equipment level.
After listing, the capital market promotes the independent innovation of TCT and gives more confidence to TCT for climbing the technological peak bravely. According to the financial report, the research input of TCT in 2019 was RMB 113,000,000, increased by 46.12% compared with last year. At present, TCT combines the existing core technology with new technologies and vigorously develops intelligent rail transit products.
New infrastructure brings new opportunities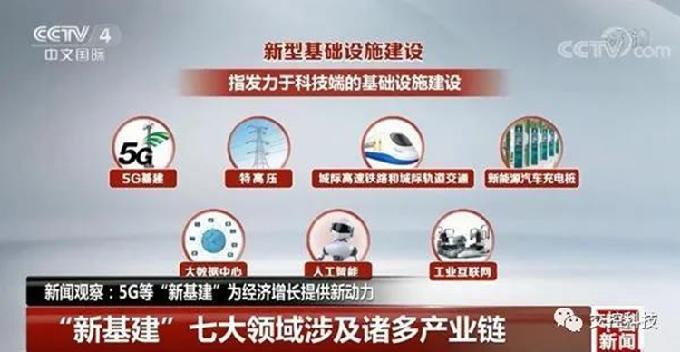 Now, the traffic field in China, especially the urban and intercity rail transit field are facing unprecedented opportunities for great development and change.
The data from the China Association of Metros show that by the end of 2019, 208 urban rail transit lines have been opened in 40 cities, with a total length of 6736.2km. 25 operation lines, with a total line of 974.8km in 5 cities such as Wenzhou, Jinan, Changzhou, Xuzhou, and Hohhot are increased, hitting a record new high.
While the rail transit industry develops rapidly, TCT is constantly absorbing new technologies and providing better signalling systems for passengers. Daxing Airport Express undertaken by TCT with a design speed of 160km/h is the fastest urban rail transit FAO line in the world. The new-generation "intelligent passenger service system" called as "magic window" by passengers, jointly developed by TCT and Beijing Subway and successfully applied to Beijing Subway Line 6 explores a new intelligent passenger service mode of urban rail transit and lays a good foundation for the researches in intelligent rail transit. In the future, TCT will continue to empower rail transit with 5G+AICDE (AI, IOT, cloud platform, big data, and edge computing) and other new technologies, provide solutions for efficient, safe, sustainable, and high-quality intelligent rail transit system, constantly carry out technology iteration and promote China's urban rail signalling system technology by one or two generations to take lead in the international market.
As the leader of rail transit innovative technology, TCT will take the listing of science and innovation board as the starting point, master the opportunities of new infrastructure, insist on innovative development, constantly enhance the travel experience of passengers, repay the society, shareholders and investors with more excellent performance and innovative technology, seize the day and live it to the fullest!