TCT invited to attend WAIC held in July 7 to 10, 2021: Depicting the future of digital and smart urban rail transit
From July 7 to 10, 2021, the 2021 World Artificial Intelligence Conference (WAIC), with the "Intelligent Connectivity, Inspirational Cities" theme was grandly held in Shanghai. Adhering to the "Intelligent Connectivity" concept, this conference integrates high-end forums, exhibitions, competitions, award issuing events, and application experience into one. At this conference, top global scientists, entrepreneurs, government leaders, international organizations, investment institutions, well-known enterprises and startup teams discussed and exchanged views on innovative ideas, technologies, applications, talents and capital concerning AI.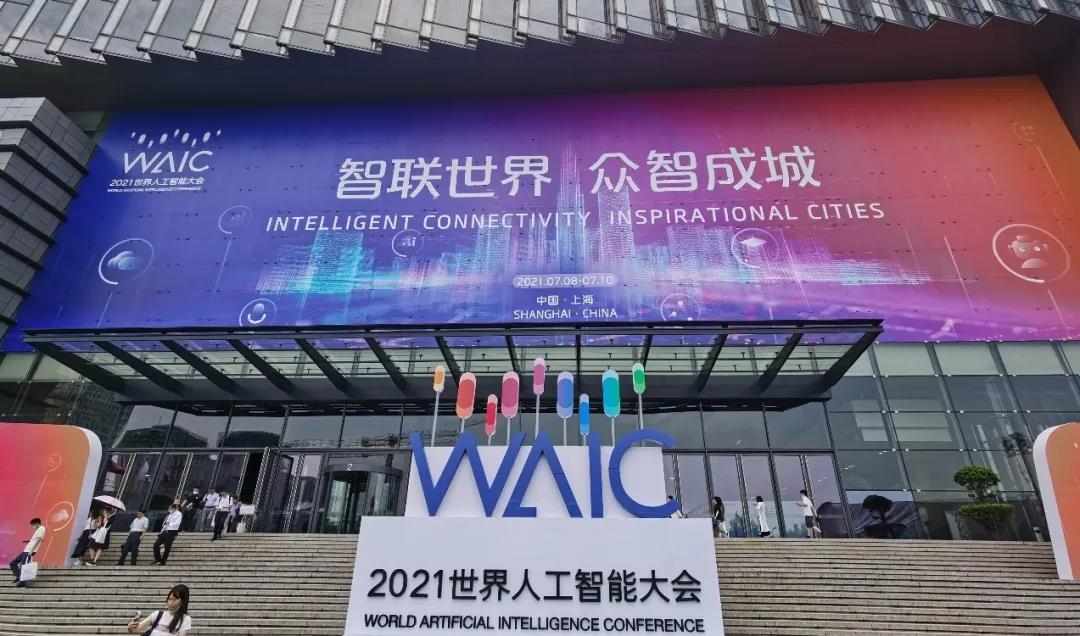 Traffic Control Technology Co., Ltd. ("TCT"), as a leader in the independent innovation of rail transit signal systems, was invited to attend the simultaneously held China-Singapore Innovation and Technology Summit Forum titled "Urban Digital Transformation, Sustainable Life" and to exchange ideas with the Singapore venue with the aid of cloud technology. Zhang Qiang, technical expert of TCT, delivered a speech titled From Autonomous Driving to Smart Transportation: the Digitalization of Urban Rail Transit. Reflections on unmanned driving, smart transportation, digitalization, etc., the direction of future applications, and specific scenarios for implementation, triggered in-depth discussions among the participating guests.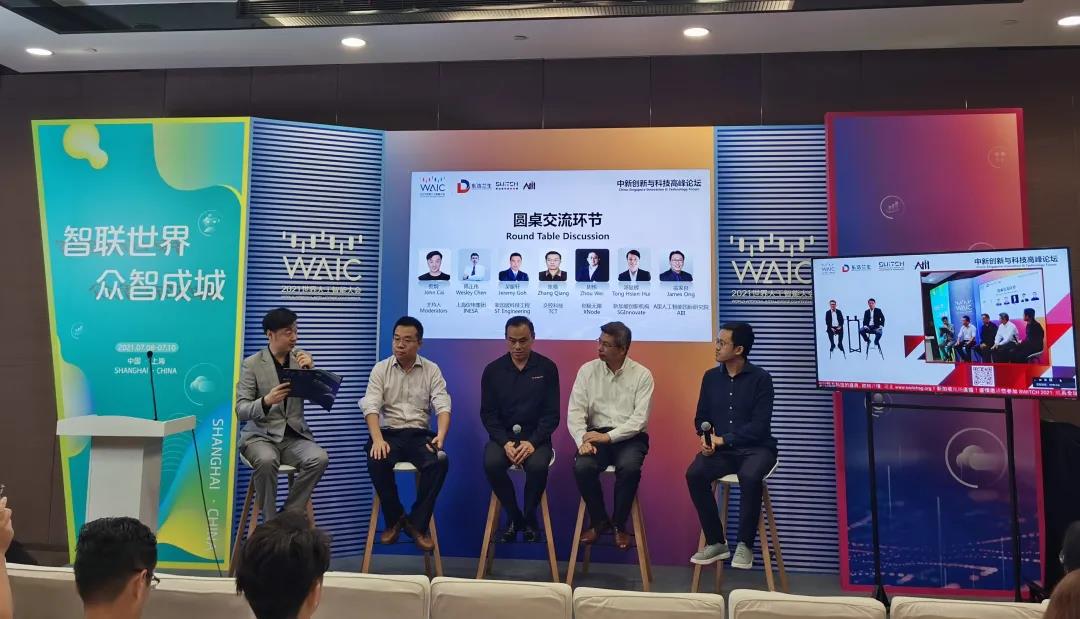 Zhang said, TCT is currently conducting related research on the "digital intelligence" of urban rail transit and has formed a series of technologies and solutions that can be applied in practice: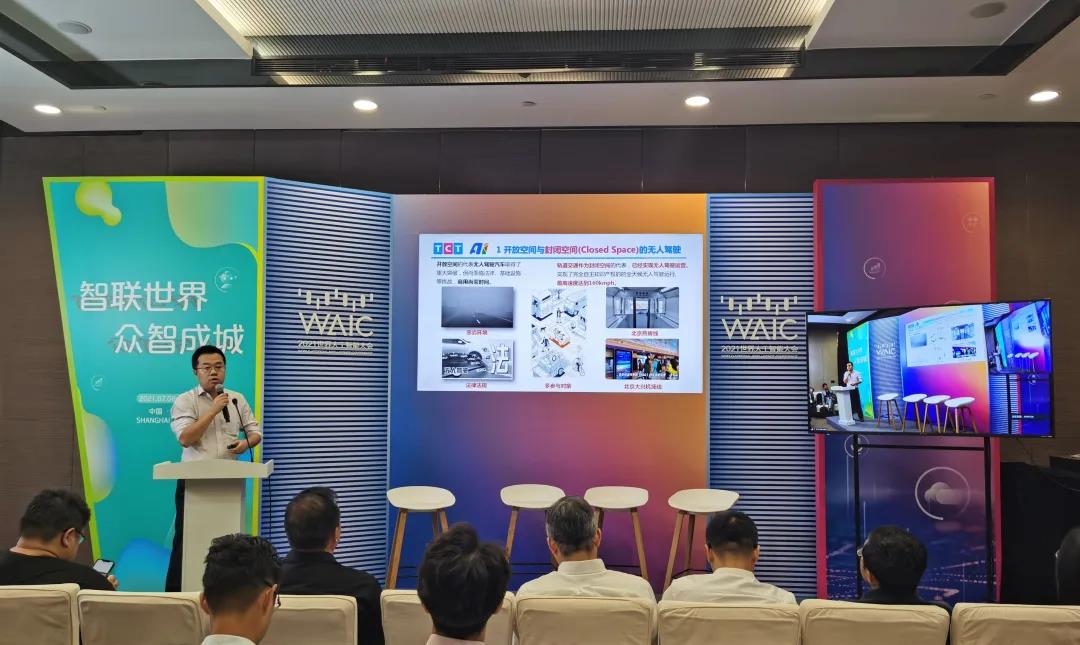 AI-based unmanned driving
Enhanced UTO+

Rail transit, as a representative of unmanned driving in enclosed spaces, has achieved a breakthrough in7*24h unmanned driving technology with completely independent intellectual property rights and has been applied in a large number of lines. The maximum speed of the lines that have applied this technology can reach up to 160km/h. However, with the rapid development of urban rail transit and the gradual formation of the transit network, higher requirements are raised for the digital transformation of urban rail transit when it comes to how to ensure the safe operation of unmanned lines, improve the utilization of line resources, reduce construction costs, increase operational efficiency, and improve passenger service quality.
In order to make unmanned lines safer, more efficient and cheaper, TCT has launched a series of unmanned driving related technologies and solutions whose cores have obtained the SIL4 safety certification, such as ITE, TSL, CIDS, AVCOS, based on machine vision, sensor fusion perception, SLAM, vehicle-road collaboration, image detection, big data, cloud computing and other technologies.
Intelligent Train Eyes (ITE)
By fulfilling the observing duty originally performed by the driver in an autonomous driving line, Intelligent Train Eyes (ITE) can observe in an all-round way the surrounding environment of the train, and comprehensively cover scenarios such as intrusion of foreign objects, intrusion of boundaries for the operating vehicles, the opening of the right of way and signal system degradation, and continuously output the perception results for vehicle control and scientific decision-making to the signal system, thus maximizing the driving safety of unmanned vehicles. The product is simple in structure and easy to operate. Also, it combines integrated sensor modules and safe computing mainframes for immediate use upon installed. Without affecting the train operation, it can realize the non-inductive transformation and service upgrading of the existing unmanned or manned lines.
Track Star Link (TSL)
The Track Star Link (TSL) targets unmanned lines, high-speed lines, and high-risk areas such as switches, curves, and crossings based on the vehicle-road collaboration technology. By rationally deploying trackside nodes, TSL obtains road conditions data, realizes real-time interconnection with on-board equipment, and provides vehicle locating, access, and clearance safety services. It further extends the train's sight distance and makes whole-line monitoring to adapt to higher-speed unmanned operation and the perception and management of other legal objects on the line.
Car Intelligent Detection System (CIDS)
Based on image detection, multi-perception unit fusion, deep learning, human-machine dynamic interaction and other technologies, the Car Intelligent Detection System (CIDS) monitors the congestion, temperature/humidity, and abnormal behaviors of people, terminal clearance, and drivers' working status, and sends warnings. Also, new media such as OLED, high-definition display, on-board broadcasting system, etc. are used to provide passengers with information such as car environment, get-off position indication, transfer stations, and station facility guidance. This has improved the efficiency of emergency response and the travel experience of passengers on unmanned trains, and realized self-perception and decision-making of the train so as to lift the level of the train in terms of intelligence.
Autonomous Virtual Coupling System (AVCOS): a new paradigm of public transport operation
The Autonomous Virtual Coupling System (AVCOS) is considered an effective way to solve problems in scenarios such as dynamic matching of passenger flow and vehicle flow and the balanced operation of trunk and branch lines. TCT combines emerging technologies, such as AI, data, cloud platforms and IoT, with rail transit operation requirements for exploration and innovation. It realizes virtual marshaling and de-marshaling of cars as needed during the operation process to present a more flexible, efficient, and energy-saving new paradigm of public transport such as the simultaneous operation of different branches of the Y-shaped line. It aims to further optimize and improve the status quo of urban rail transit and create an efficient, convenient and intelligent urban travel system.
TCT remains committed to the research and development of smart urban rail technology. It wishes to join hands with all parties in the industry to promote the development of the next-generation smart urban rail transit to generate new scenarios, technologies, and industries and facilitate the digital and smart development of cities.