http://www.chinadaily.com.cn/a/202105/06/WS60934d08a31024ad0babc287_1.html
Gao Chunhai, head of railway signal company Traffic Control Technology, discusses operation of a simulated signal system platform with his colleagues at the company in Beijing last year. [Photo provided to China Daily]
New signal control systems improving operating efficiency, reducing costs
Ten years ago, Gao Chunhai's company began a major innovation in the building of China's urban rail transit system that broke the monopoly of foreign enterprises and drastically reduced operating costs.
With more innovations in the pipeline, Traffic Control Technology is now ready to export its expertise to the world. "China's fast growing urban rail transit systems have spawned new technology," Gao said.
"Based on the large-scale infrastructure construction during the 14th Five-Year Plan period (2021-25) in the country, our technology can be adopted and tested many more times than our overseas counterparts and will lead the world.
"By then, we will be very competitive in the global market. It will also be a big contribution to the world's public transportation systems."
In 2011, the company jointly introduced a communication-based train control system that can handle high volumes of rail traffic running at targeted intervals. The system was initially used on the Yizhuang Line of the Beijing subway network and later expanded to other lines.
Gao, born in 1970, graduated from Beijing Jiaotong University majoring in traffic information and control in 1993. He stayed on campus as a researcher and then an associate professor until he became general manager of Traffic Control Technology, based in Beijing.
In 2009, he became president of the company.
His dedication to the job saw him and his colleagues do test runs of their signaling innovations which were applied to the Beijing subway a decade ago.
According to the official data, the system saves around 3 to 4 million yuan ($620,000) per kilometer in annual operating costs.
Gao's company also proposed the idea of interoperable urban rail transit based on each vehicle periodically exchanging status information with others in operation.
The vehicle-based train control system can be applied to subway lines that have different signal systems, opening the way for greater coordination and efficiency.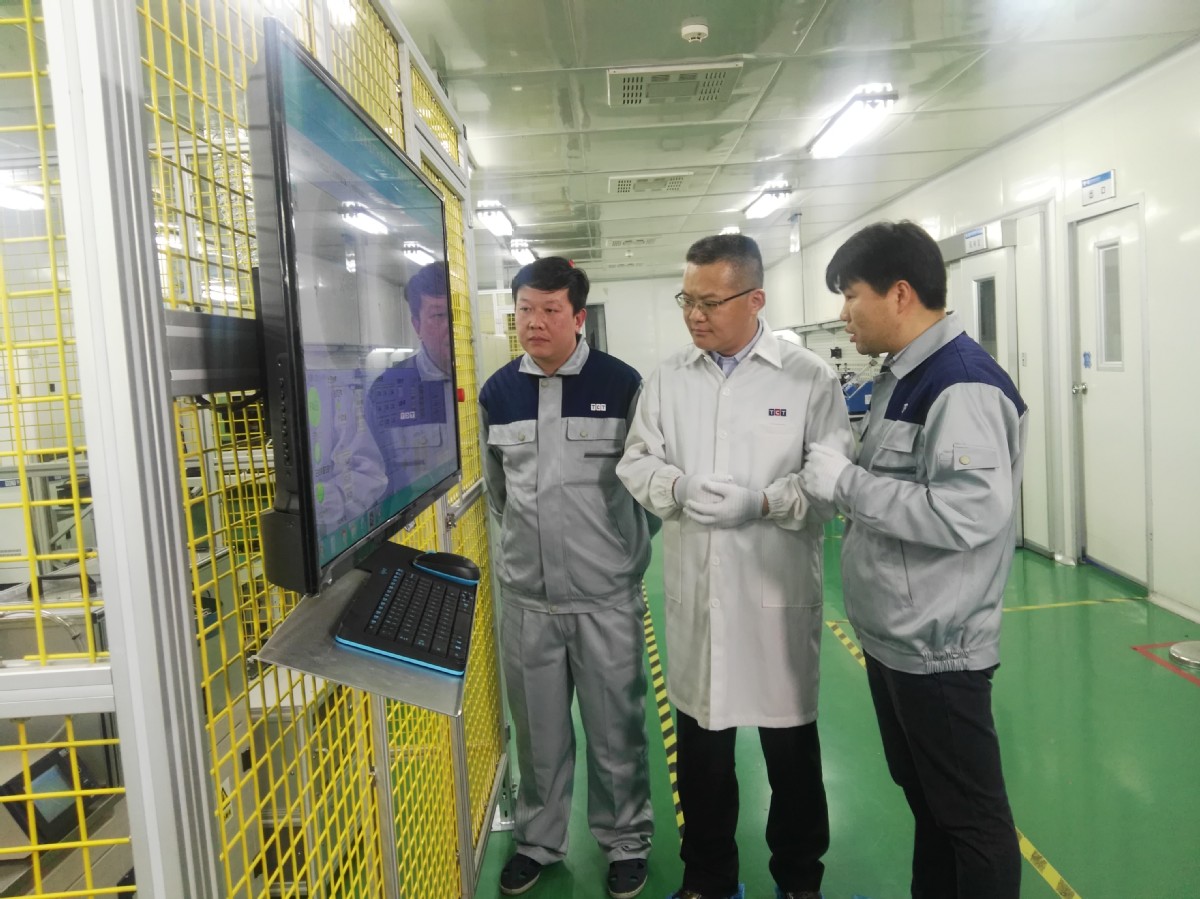 Gao Chunhai is briefed about development of a railway signal control system. [Photo provided to China Daily]
Last year, the technology was used on Chongqing's urban rail transit lines and approved by authorities. It is now expected to be applied in dozens of other Chinese cities' subway systems.
"In addition to the next two generations of our urban rail transit signaling, which will be safer with even higher efficiency, our goal in the upcoming 10 years will be to research a sustainable intelligent operation mode of urban rail transit," Gao said.
"Urban rail transit projects usually require big investment for construction work and have high operating costs to maintain. A better mode that can cut costs will contribute to the entire public transportation system."
By mid-2017, a total of 31 cities on the Chinese mainland had urban rail transit lines totaling 3,965 kilometers, according to the China Urban Metro Transport Association. By the end of last year, it had reached 6,280 km in 38 cities.
Gao has never stopped his research work and is a man who loves challenges. Every time he has come up with a new idea, there have been questions and sometimes objections, but he always argues his case through his insights and hard work.
He is no miser with his ideas and has shared the company's technological advances with the whole industry. The company has published the full industrial standards of its signal system, which has led to faster growth of other players in the industry.
"We've turned signaling technology into commercial products and then a whole industry chain, which brings a sense of achievement for me," Gao said.
There are more than 10 listed companies with signaling integration qualifications, including his, in China, he said.
Gao said he has a close connection with the Zhongguancun Innovation Industrial Park.
"It always gives me incentives (to work harder) and people there have opened my mind," he said. "They are a group of people who dare to dream and try. I have gained much spiritual support from them."