TCT at MetroTrans Beijing 2021: Continuously contribute to the smart leap of rail transit industry!
As an important comprehensive exhibition of urban rail transit industry in the first year of the 14th Five-Year Plan, the "International Metro Transit Exhibition & Forum 2021 (Beijing)Beijing 2021" hosted by China Association of Metros was successfully held in China International Exhibition Center (Jing'anzhuang Hall) from October 9 to 11, 2021!
Combined with the summary of the achievements of the 13th Five-Year Plan and the prospect of the 14th Five-Year Plan for urban rail transit, the theme of exhibition this year is "Smart Urban Rail Transit, Intelligent Transportation" with focusing on the "implementation of smart urban rail transit", which echoes the Development Outline of Smart Urban Rail Transit in China and the Research on Urban Rail Transit Development Strategy and Development Ideas of the 14th Five-Year Plan, shows the achievements of the implementation of smart urban rail transit and presents the future prospects.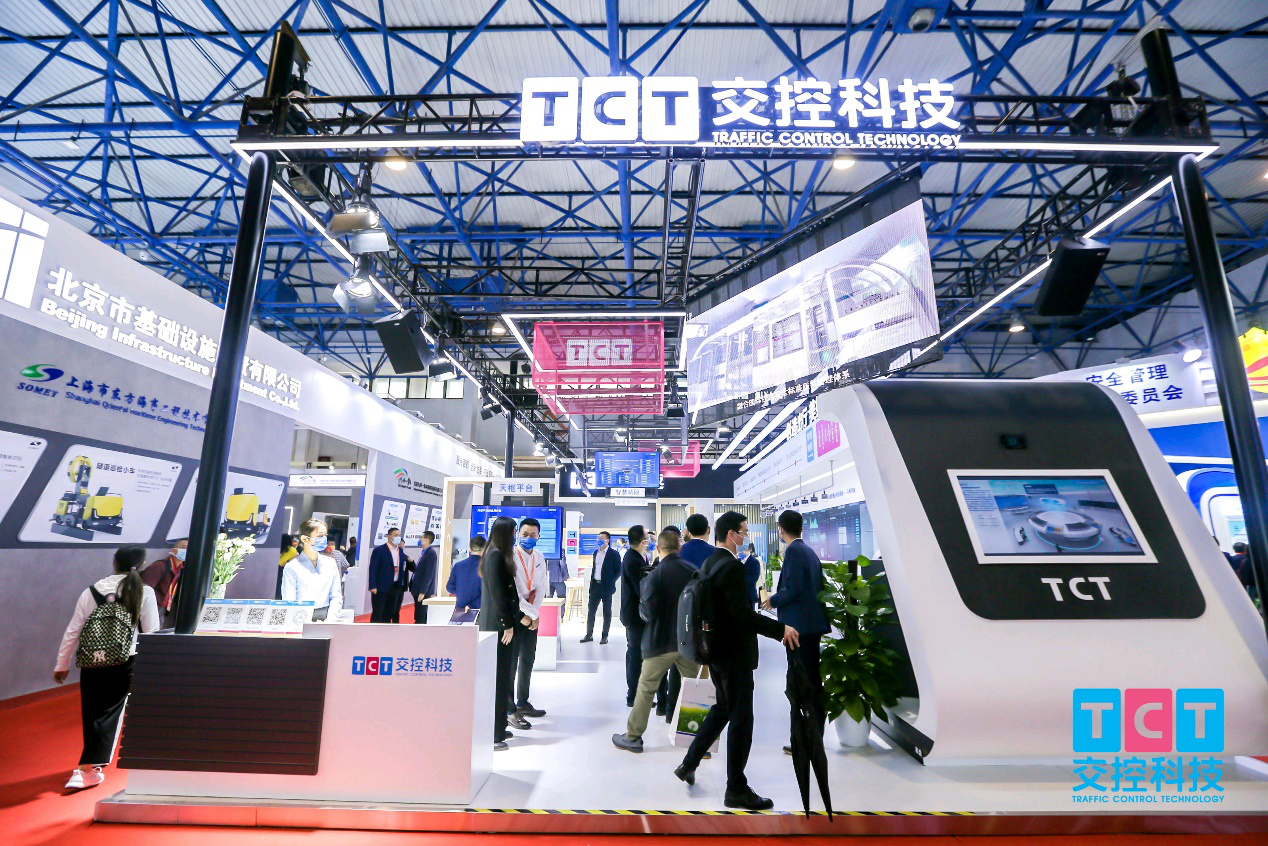 Gao Chunhai, Chairman of Traffic Control Technology Co., Ltd. ("TCT" for short), was invited to attend the "Smart Urban Rail Innovation Forum" and gave a keynote speech on "Discussion and Research on the Communication-based Train Control System". Chairman Gao Chunhai gave a detailed introduction to the fifth-generation signaling system VBTC. He mentioned that VBTC completely relies on the on-board device to realize train control, which breaks through the inherent mode of all rail transit train control systems relying on station and trackside equipment for train operation control, and conforms to the development trend and direction of train control system. It has three major typical characteristics: 1. simplified equipment; 2. enhanced capacity; 3. improved backup system. VBTC can reduce the cost in the whole life cycle of rail transit, such as construction, maintenance and reconstruction, further transport capacity, and meet the requirements of resilience recovery through perfect backup system in case of signaling system failure. It is the development direction of rail transit technology in the future.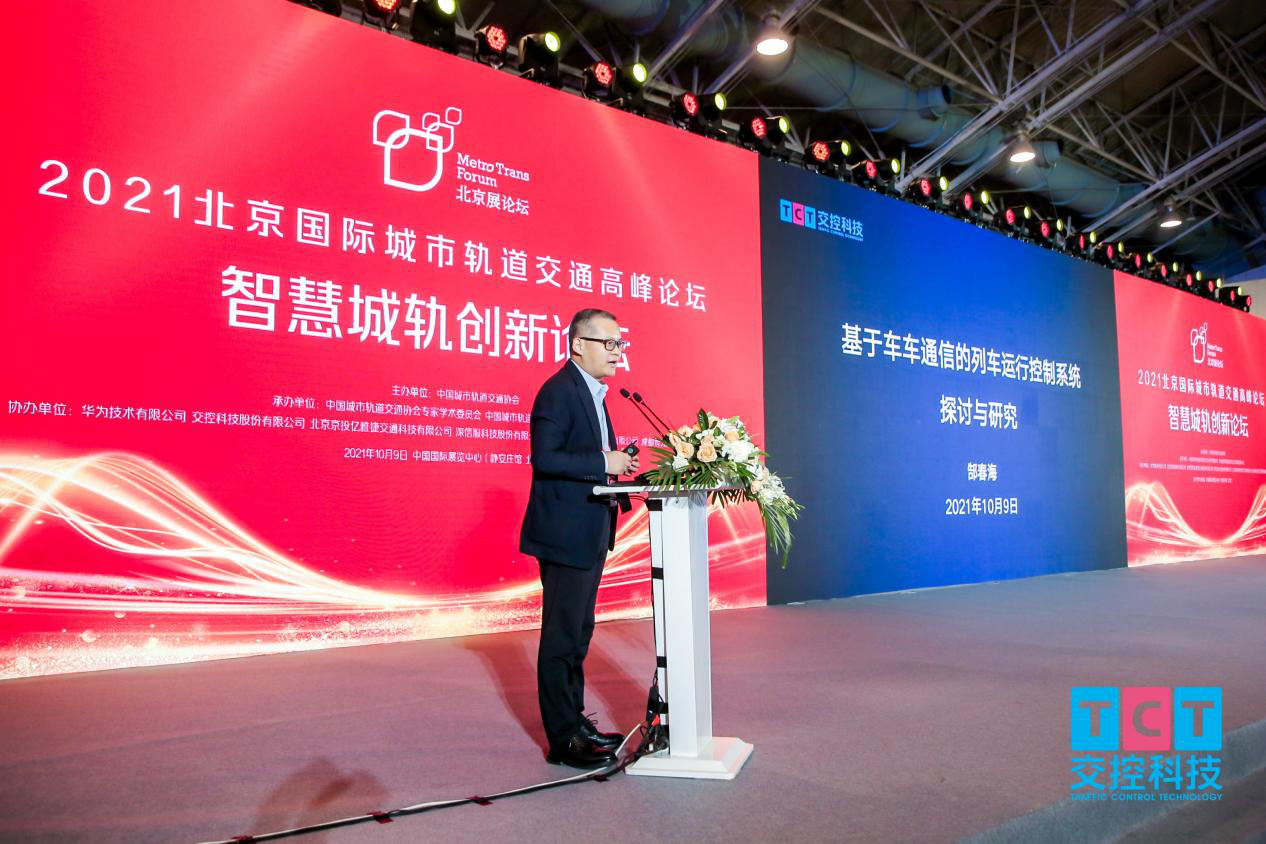 During the exhibition, chairman Gao Chunhai, together with Ding Shukui, Deputy Secretary of CPC and vice president of Beijing Infrastructure Investment Co., Ltd., and Xing Zhiming, deputy director of CAMET Informatization Committee and resident expert of Expert Academic Committee, interpreted, analyzed and discussed the national demonstration project of Beijing Subway No.11 Line in the People's Metro live room.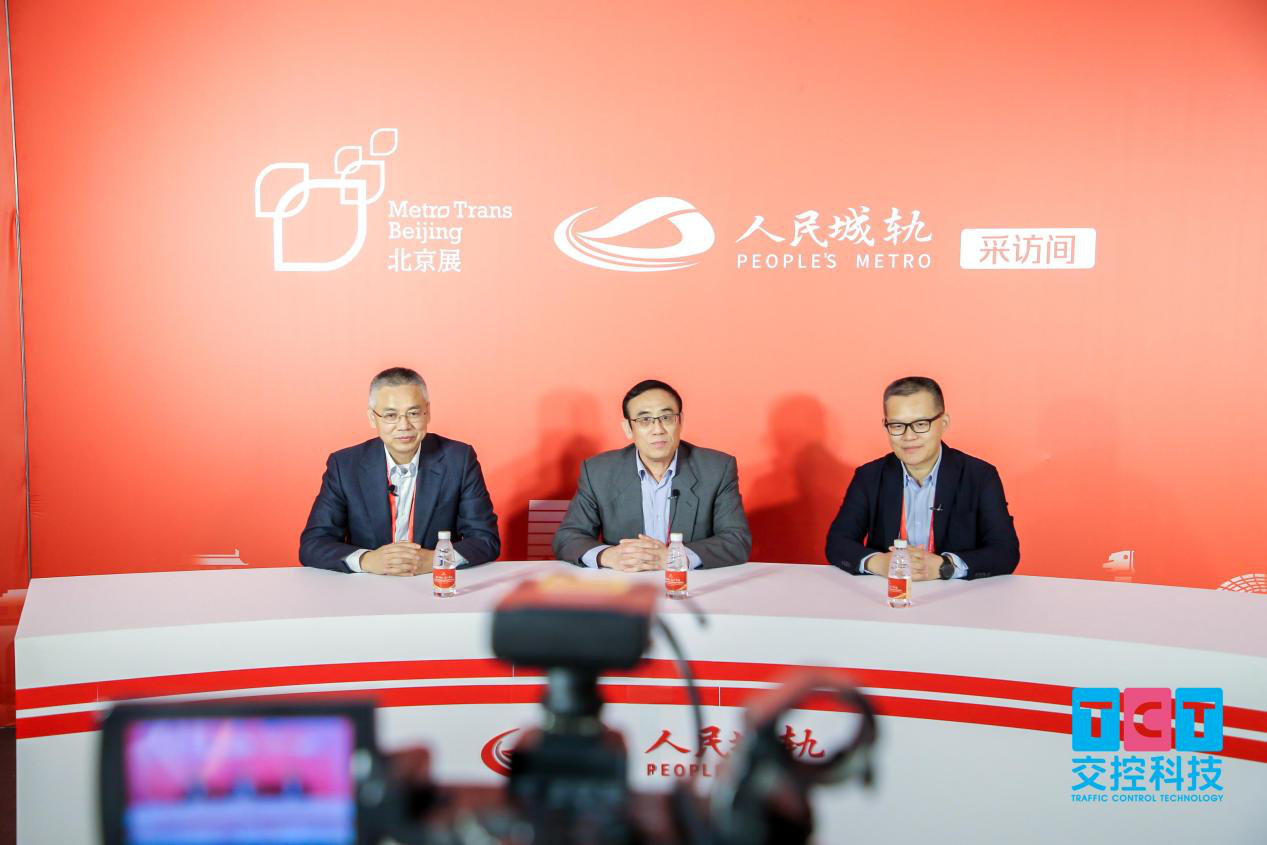 From left to right: vice president Ding Shukui, deputy director Xing Zhiming and chairman Gao Chunhai
Wang Wei, TCT senior vice president, was also invited to discuss the application and future prospect of fully automatic operation system (FAO) with Wang Daomin, deputy general manager and director of Equipment Department of Beijing MTR Construction Administration Corporation, based on the actual operation of Yanfang Line and Daxing Airport Express.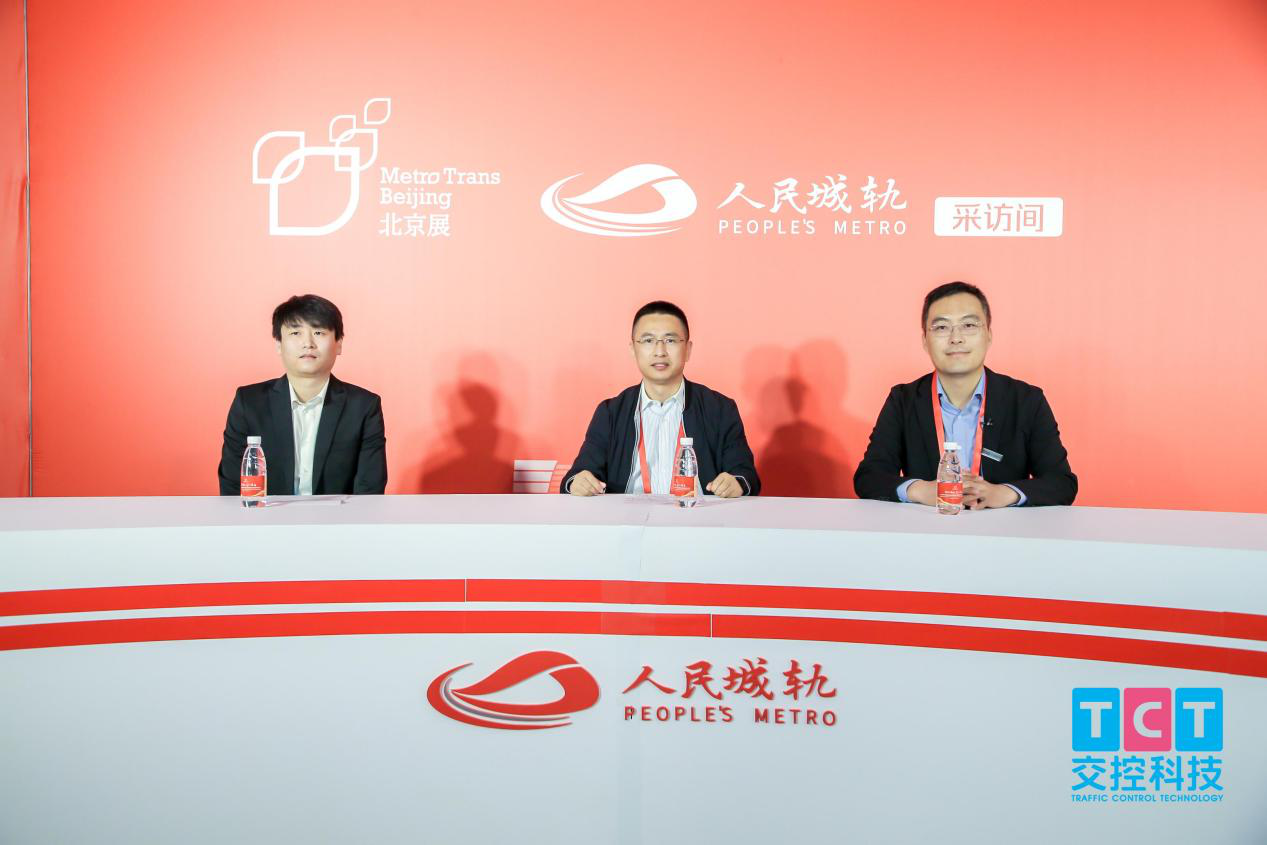 From left to right: host, deputy general manager Wang Daomin, senior vice president Wang Wei
In this exhibition, TCT presented the intelligent remote observation system, Tianshu system, intelligent operation and maintenance system, intelligent training system, T-IPSS, VBTC, rapid urban rail transit signaling system, smart station, interruption-free upgrading and heavy haul railway signal system, which completely displayed the future look of smart urban rail transit, and attracted a large number of industry professionals and visitors to watch and communicate. On the first day of exhibition, Xin Jie, the president of China Association of Metros, the Secretary of CPC and chairman of Shenzhen Metro Group Co., Ltd as well as other experts visited the TCT booth to have a detailed understanding of the TCT latest achievements in innovation technology of smart urban rail transit, and gave high appraisal on the TCT's technological innovation.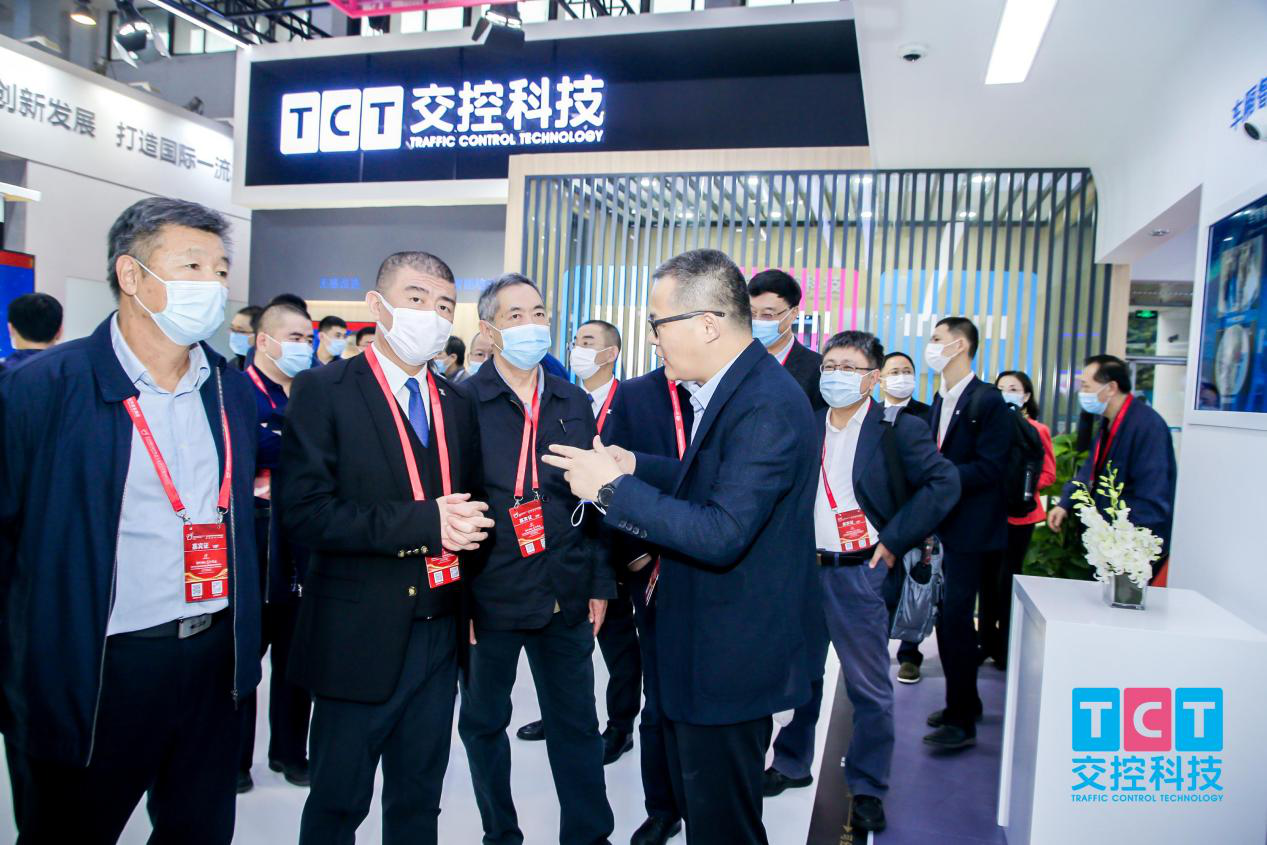 Xin Jie (second from left), the president of China Association of Metros, the Secretary of CPC and chairman of Shenzhen Metro Group Co., Ltd and other experts
On the afternoon of November 11, under the joint organization by China Association of Metros and TCT, professional visitors in the industry visited the National Engineering Laboratory for Train Communication and Operation Control of Urban Rail Transit ("National Engineering Laboratory" for short) located in TCT Building. Through the live experience in the National Engineering Laboratory, experts clearly saw the overall view of smart urban rail transit, and had a distinct understanding and expectation of the future smart urban rail transit scenario of "mobile phone (passenger) + operating system + cloud computing + safety and self-control train + customized car".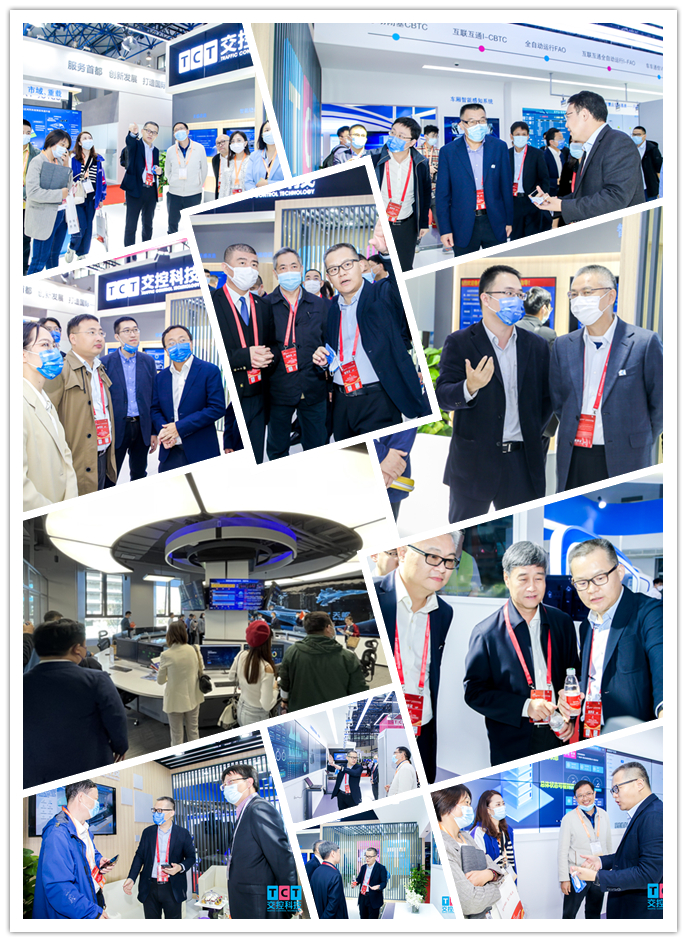 TCT demonstrated the its' strength in scientific and technological innovation through diversified product exhibition and wonderful keynote speech, and embodied the company's vision and resolution for promoting the industry smart development and providing passengers with better travel experience. At this new starting point of smart urban rail, TCT will stay true to the mission and constantly assist for the smart leap of rail transit industry!