1 Introduction of Shift2Rail
Shift2Rail is a research and innovation initiative under the EU "Horizon 2020 ". It is the first large-scale railway rail initiative. It was established in July 2014 by the European Union in accordance with Council Regulation No. 642/2014. The budget of the "Horizon 2020 " is about 77 billion euros, and about 6.339 billion euros are used to support smart, green and integrated transportation. Among them, 450 million euros are allocated for Shift2Rail, and industry members provide supporting funds worth 470 million euros. The total funding of the entire initiative is about 800 million to 1 billion euros.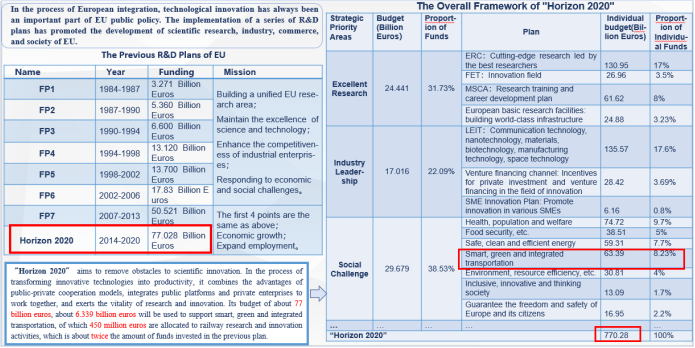 Fig. 1 The Relationship Between Shift2Rail Innovation Initiative and The EU R&D Program
The cycle of Shift2Rail innovation initiative is from 2014 to 2020. According to the overall project cycle, it will be completed in 2024. It aims to provide a platform for cooperation for the innovation of the entire rail transit industry. At the same time, it is also responsible for managing all research and innovation activities funded by the European Union focusing on rail transit, accelerating the integration of high-tech and railway systems, and seeking innovation and market-driven solutions. Shift2Rail is composed of 9 founding members and 19 informal members, and has gradually developed into a research and innovation group composed of about 70 entities. It also brought the participation of more than 300 other members through "open solicitation", covering railway operators, infrastructure managers, manufacturers, research centers, universities, small and medium-sized enterprises, associations and other groups.
Shift2Rail is mainly carried out around IP (Innovation Plan), covering all relevant structural and functional subsystems in the railway system, and is specifically carried out through TD (Technical Demonstration). The details are as follows:
IP1: Cost-efficient and Reliable Trains, including high capacity trains and high speed trains;
IP2: Advanced Traffic Management & Control Systems;
IP3: Cost-efficient, Sustainable and Reliable High Capacity Infrastructure;
IP4: IT Solutions for Attractive Railway Services;
IP5: Technologies for Sustainable & Attractive European Freight;
IPX: System Architecture and Conceptual Data Model
CCA: Cross-cutting Themes and Activities.
2 Work Plan of Shift2Rail
2.1 Overall objectives of shift2rail
1) Achieve a Single European Rail Area: By removing the interoperability barriers that hinder the development of European rail transit, transition to a more integrated, efficient and safe European rail transit market, and realize the integration of European rail transit.
2) Enhance attractiveness and competitiveness: Quickly and cost-effectively convert European rail transit into a more attractive, user-friendly, more efficient, more reliable, safer, redesigned and sustainable system, and fundamentally enhance the attractiveness and competitiveness of the European rail transit system in the transportation market.
3) Consolidate market position: By stimulating and accelerating the market's application of innovative technologies, it ensures that research and innovation activities and their results can provide a comparative advantage for the global competition of the European rail transit industry, thereby helping Europe maintain and consolidate its leadership in the global rail transit product and service market.
2.2 Quantitative indicators of Shift2Rail
1) Reduce the life cycle cost of the rail transit system by 50% by reducing the cost of infrastructure and vehicle development, maintenance, operation and refurbishment and improving energy efficiency.
2) 100 % increase in rail capacity, leading to increased user demand.
3) 50 % increase in reliability, leading to improved quality of services.
2.3 5 Innovation Programms
The work conducted within the S2R framework is structured around five asset-specific Innovation Programmes, covering the different structural (technical) and functional (process) subsystems of the rail system:
1) Cost-efficient and Reliable Trains, including high capacity trains and high speed trains.
2) Advanced Traffic Management & Control Systems.
3) Cost-efficient, Sustainable and Reliable High Capacity Infrastructure.
4) IT Solutions for Attractive Railway Services.
5) Technologies for Sustainable & Attractive European Freight.
Cross-cutting Themes and Activities: Long term demand and socio-economic research; Smart materials and processes; System integration, security and interoperability; Energy and sustainability; Human capital.
3 Results of Shift2Rail
Carlo, CEO of Shift2Rail, pointed out: In the past 3 years, especially in 2019, the execution of Shift2Rail has realized the transformation from technology-driven to task-oriented. We will also continue to promote the development of railways in a sustainable direction. The railways will provide a multi-mode integrated platform, which will be realized through new technologies such as digitalization, automation, telecommunications and satellite services.
Milestones of Shift2Rail:
February 10, 2015: the overall plan was approved by the European Council.
May 1, 2015: the "Lighthouse" project was launched.
May 28, 2015: the Academic Committee was established.
October 11, 2015: 19 informal members were elected.
January 27, 2016: the Innovation Plan Steering Committee was established.
May 24, 2016: financial independence was achieved.
November 1, 2016: the first batch of projects were fully operational.
Results of Shift2Rail:
The 2017 mid-term evaluation showed that the six innovative projects and cross-cutting activities are being carried out in accordance with the established plan and have achieved positive results, helping to a certain extent alleviate the problem of fragmentation, and create a continuity of research goals.
A new functional system architecture has been established to maximize the performance of the railway system.
As of 2019, more than 50% of the operational demonstration work planned to be completed in 2022 has been completed.
The first edition of the "solution catalog" was released (a catalog of future railway solutions).
After completing the new round of proposal solicitation in 2019-2020, more than 600 million euros have been invested in research and innovation activities.
In October 2019, the report on the competitiveness of the European railway industry showed that the activities carried out by Shift2Rail received positive feedback.
S2R's work has contributed to at least 7 of the EU's 17 sustainable development goals.
2021 is the "European Railway Year" and is an opportunity to show the innovative technologies developed by Shift2Rail.
4 Significance of Research and Seminar on Shift2Rail Innovation Initiative
4.1 Methodological Analysis
Throughout the development of the industry, Europe is the cradle of the railway industry. Railways have made important contributions to the industrialization of Europe during the two industrial revolutions. With the development of the global railway industry and the massive investment in research and innovation in other regions (such as Asia), the global market for railway products has become increasingly competitive.
At the same time, as shown in the statistics below, innovation research in the railway industry also faces two major problems: The new technologies that focus on are not enough to realize the integration of European rail transit and improve the competitiveness of the railway industry; Innovative projects have a low market share and insufficient influence. Most of the results have not been effectively used, and only half of the projects have cutting-edge results.

Fig. 2 The output statistics of EU scientific research projects before Shift2Rail
Fig. 3 Statistics of cutting-edge achievements in various fields of EU R&D programs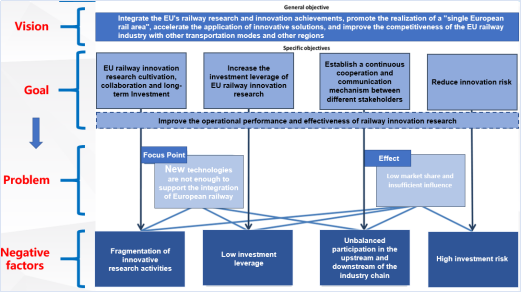 Fig. 4 General methodology of Shift2Rail
The birth of Shift2Rail is to solve the above-mentioned two major problems that plague innovation research, and we can learn from it from the perspective of methodology.
4.2 Significance of Research and Seminar
Shift2Rail is a special initiative for railway system innovation involving mainstream railway equipment manufacturers, railway operators, European Railways, the UIC and related innovation institutions in the railway field. It involves rolling stock, transportation management and control, infrastructure, IT services, freight and other fields. Its results will profoundly affect the development of future railway system. The analysis and research of Shift2Rail has important reference significance for the innovative research of my country's rail transit system and equipment.
This research and seminar conducted a closed-loop analysis based on the focus of each technology demonstration and a result evaluation mechanism.It followed up its research methods from a methodological perspective and track the progress of the new generation of innovation initiative. At the same time, it deepens the understanding of rail transit plans and projects related to the European Railway Agency, UNIFE, ERRAC, CER and other organizations. It focuses on the research positioning and direction of company, improves the conversion rate of results, and integrates and establishes effective system pillars and innovation pillars of Traffic Control Technology itself.